TRIVENETO TRIAL-MEISTERSCHAFT
.
28 August 2022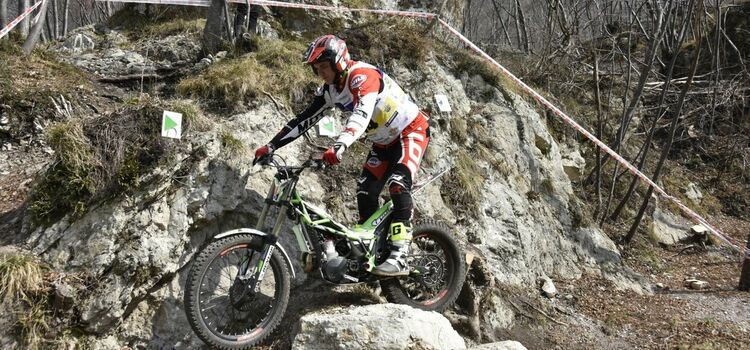 Fünfte und vorletzte Runde der Triveneto Trial Meisterschaft, die seit diesem Jahr den Namen Trofeo Nord Est Italia Trial trägt. Abgesehen vom Namen ist es wichtig, dass der Motoclub del Garda Ezio de Tisi zum x-ten Mal den Vorsitz bei der Organisation dieser besonderen regionalen Meisterschaft hat, die die drei Regionen des Nordostens vereint: Trentino-Südtirol, Vento und Friaul-Julisch-Venetien. Unter den Protagonisten werden sicherlich auch Fahrer aus dem Trentino sein, angefangen bei den Siegern der ersten Runde in ihren jeweiligen Kategorien, Gilberto Bortoli in der TR4 Open, Alessio Travaglia in der TR3 Open und Mattia Zambarda in der Vintage. Aber die Augen werden auch auf andere gerichtet sein, die zu den Protagonisten gehören könnten, angefangen bei dem jungen Pietro Sembenini, der bei seinem Debüt Dritter wurde, oder Umberto Trentini, der im ersten Rennen in der Kategorie TR4 Open ausscheiden musste, aber auch Giorgio Giordano und Christian Pallaoro in der Kategorie Vintage und andere.
04
---
THE OFFERS
Take advantage of our super offers!
05
---
BLOG
Stay up to date on the latest events!
See all
About us
"We booked this apartment last minute for a really good price and were so surprised at the huge apartment we were given, the fully stocked kitchenette, the bathroom with lots of toiletries, the bed was so comfortable , the heating was great. But the best aspect was that we had an uninterrupted view and balcony and a complimentary breakfast basket.! We will be back."Cathie
---
"We had a very nice room with a view overlooking Lake Garda. The room also had a full kitchen with refrigerator. The hotel has a lovely peaceful garden area above and behind the building. Highly recommended "Peter
"It was just wonderful! Everything was perfect, from personnel to breakfast. Place is fabulous. We will definetely go ones more there and will choose this hotel for sure."Lisa
---
"We booked a flat for 3 persons. It contained livingroom, bedroom and kitchen + large terrace overlooking the lake. Take into account a 30 minute walk to riva del garda town. Breakfast was well organised taking into account the covid 19 restrictions. Friendly staff "Rutharten