Windsurf
Windsurfing, a culture, a lifestyle
From bed to board in 5 minutes? Yes it is not a dream! Our hotel offers one of the best spots for windsurfing, you just need to cross the road to start your day "at full wind"!
We provide a surf deposit and have a partnership with the biggest rental & school centers, ask our staff to have all the information.
Let yourself be carried away by the wind!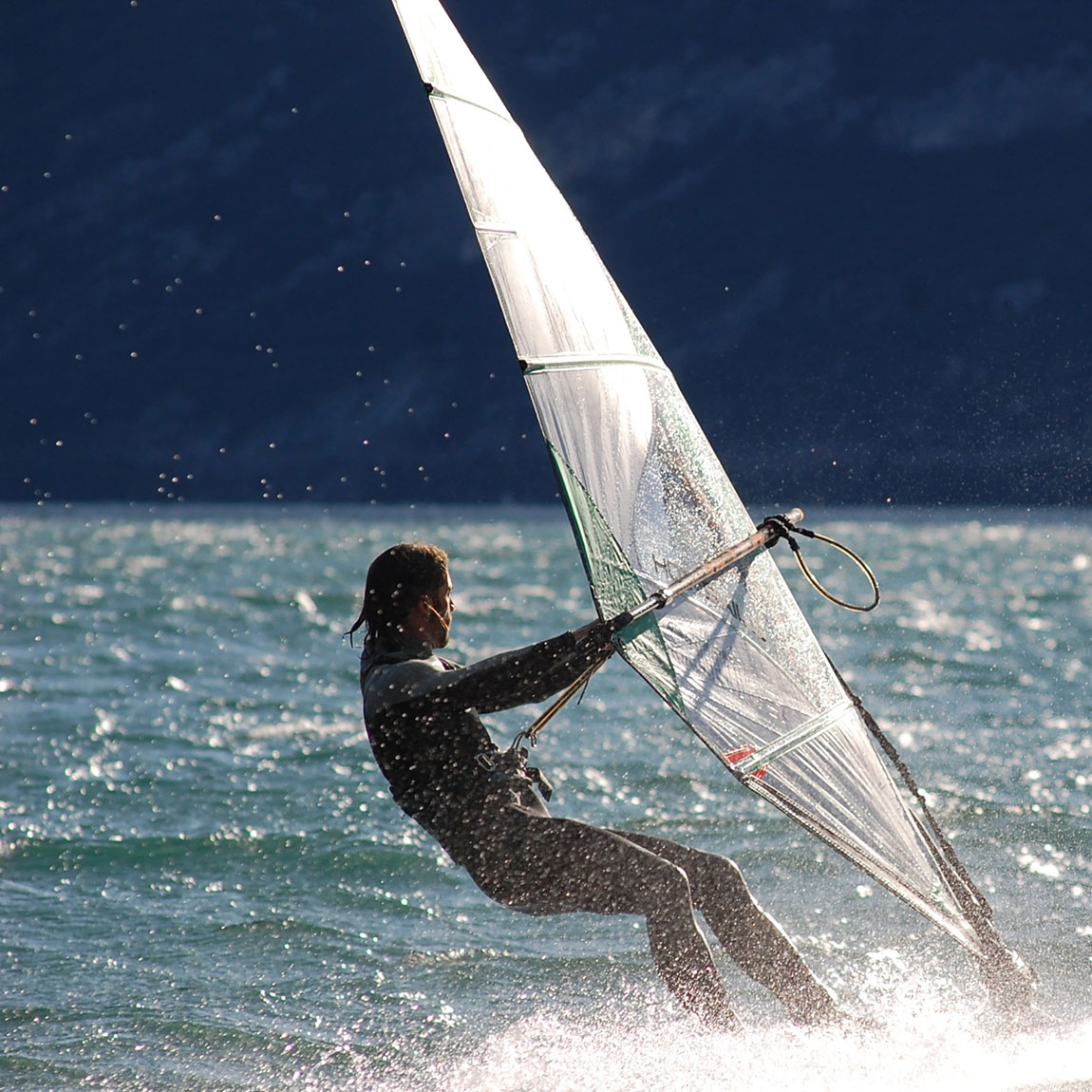 Sail boat
Sail boat
Sailing across breathtaking natural landscapes. Garda Trentino offers wonderful views of our mountains falling steep in the lake. How to fully enjoy this beauty? On a sailing boat of course! Our hotel is 100mt far from Circolo Vela Torbole, a sailing club which every year hosts big national and international events. You are not sailors but want to live a unique experience?
Take a look at the offers:
Kite-surf
Kite-surf
Among the many water sports that can be practiced on Lake Garda, kitesurfing is a discipline that attracts more and more enthusiasts. Gliding on the surface of the water aboard a board pulled by the wind is an exciting and adrenaline-pumping experience. With a kitesurfing course on Lake Garda everyone can have fun and experience incredible sensations!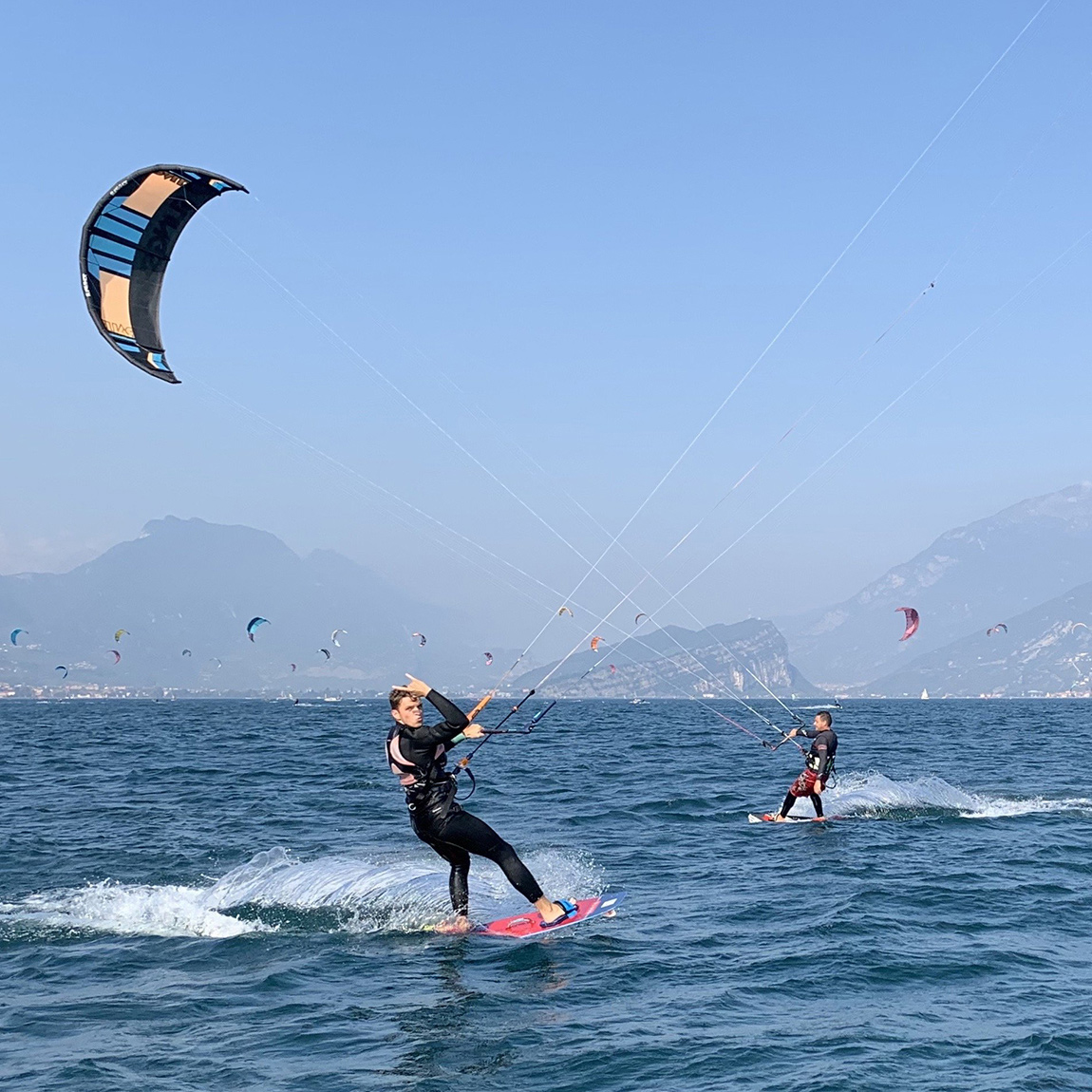 Sports in the surroundings
MTB
Try the MTB routes
Garda Trentino offers a wide range of routes which satisfy every need. Long relaxing cycle lanes which cross our valley or unpredictable steep trails, you can just choose yours and our team is here to help you.
Do you want to spend a different day but are afraid of not being trained enough? Do not worry! We have a partnership with a rental center where you can find the best e-bike for you at the best price!
Use the numerous cycle paths for a day in total safety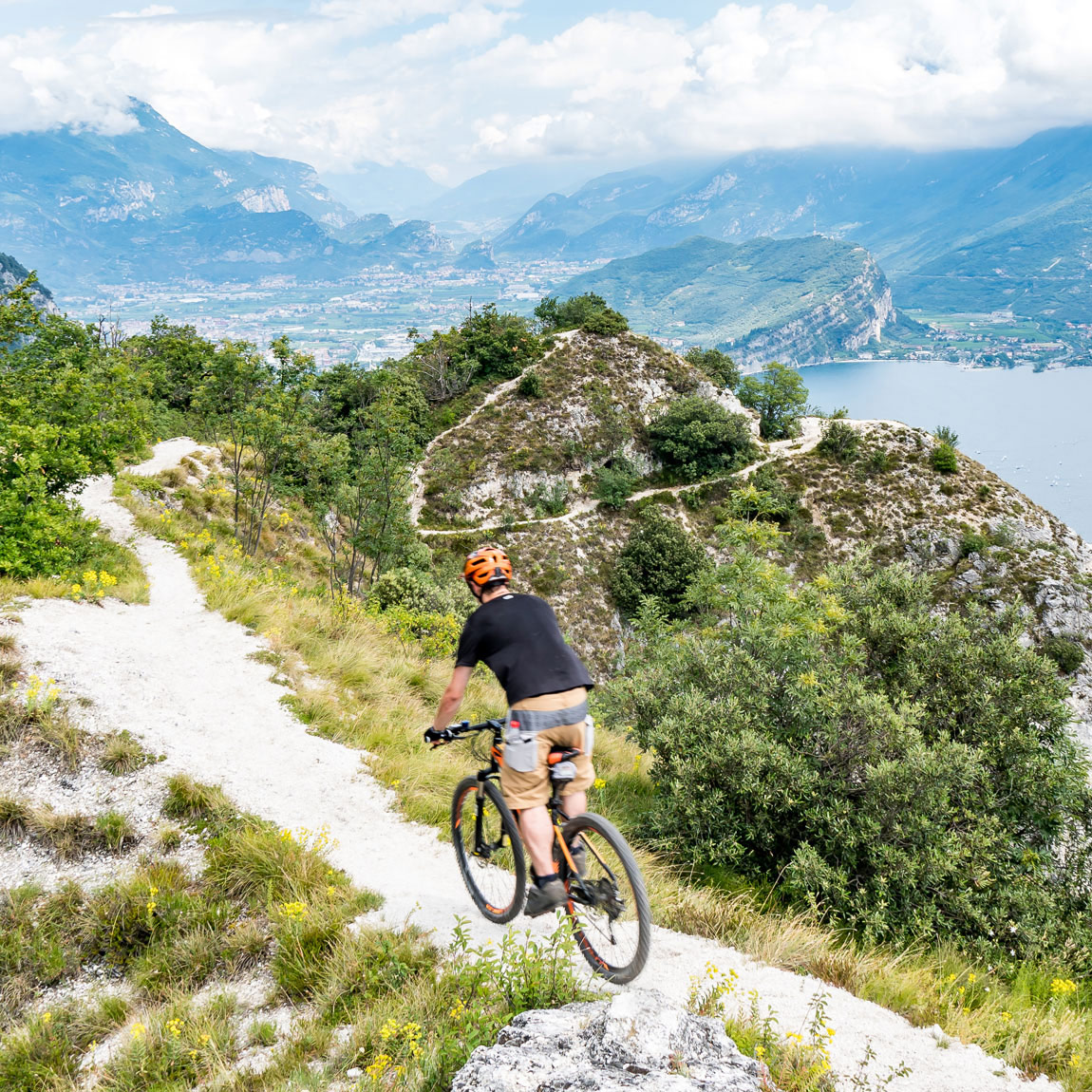 Climbing
Climbing
Arco is considered the Mecca of climbing, but if you look closely, Garda Trentino is a real amusement park for those who live on rock and chalk! There are those who choose the very high safety standards of the numerous rock gyms, those looking for the thrill of deep water overlooking the lake and those who let themselves be conquered by the historic multi-pitch routes that climb between the overhanging walls of the Sarca Valley. For everyone, however, climbing on Lake Garda is more than a sport: it is passion. And will to live.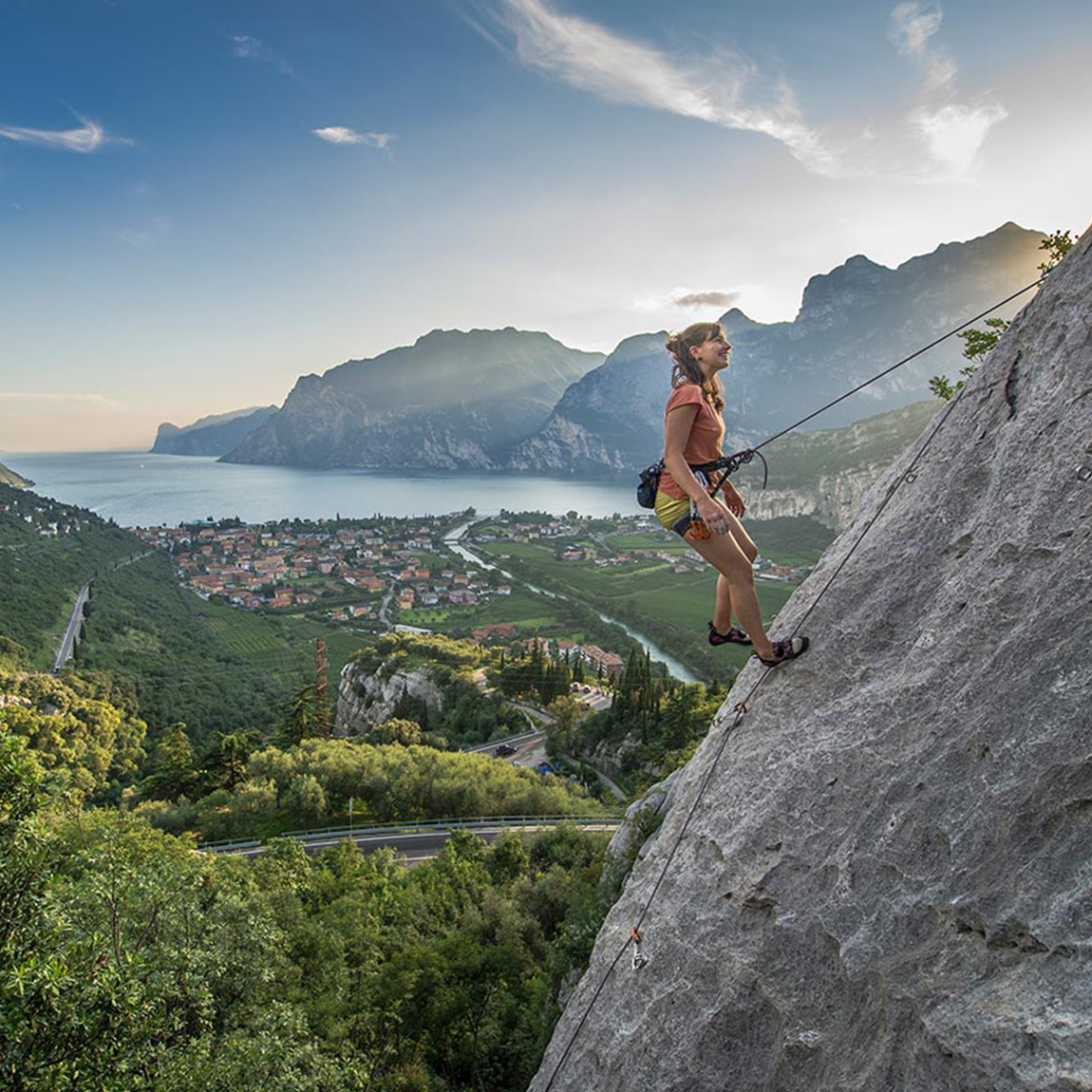 Trekking
Trekking
The trekking Paradise! More than 70 routes which thrill everybody: starters and experts. We have trails overlooking the lake, through caves and woods which will assure you amazing views and unique experiences.
Discover all the routes!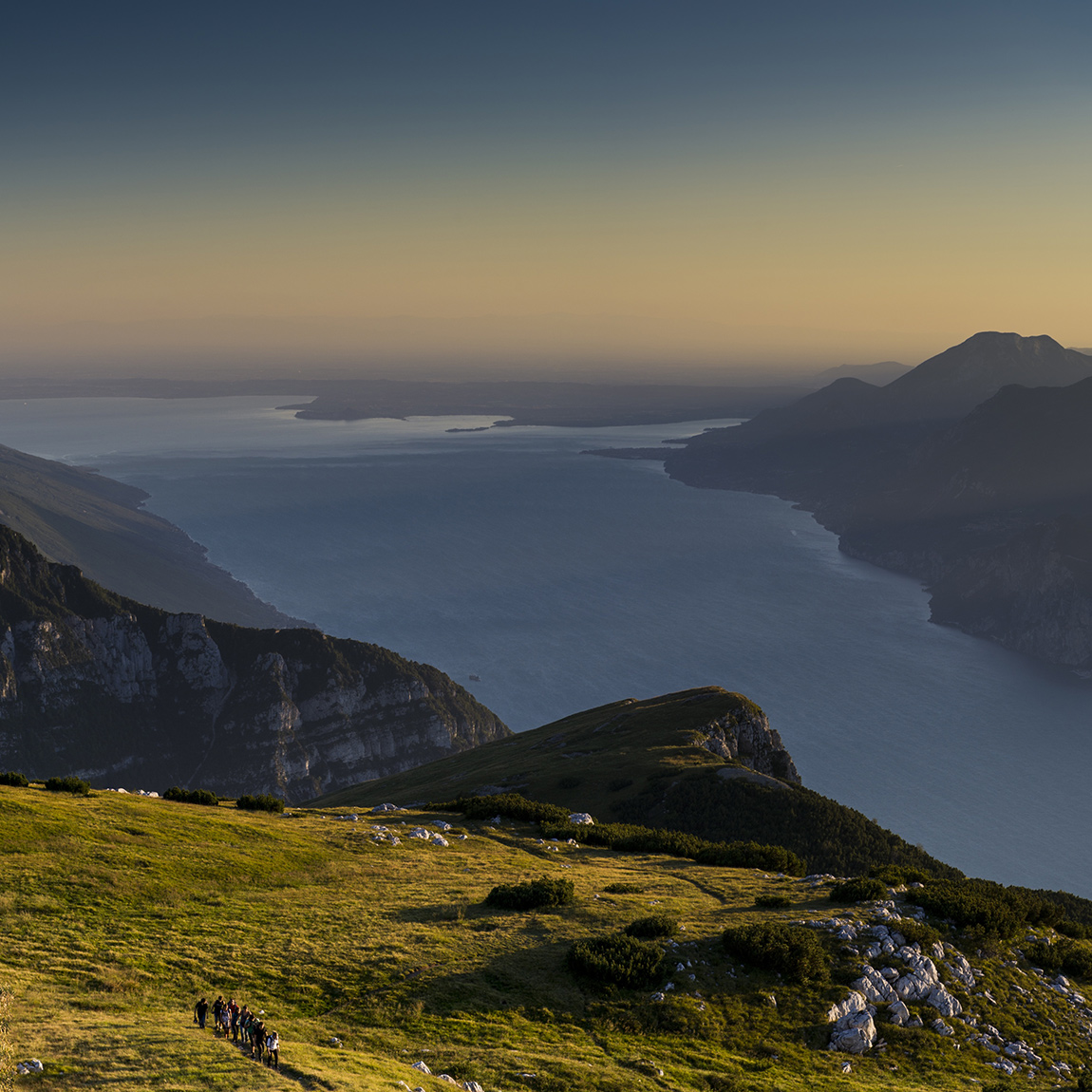 Daily and evening activities
Party time
Time to have fun again!
After long lockdown periods we are finally allowed to enjoy life again and we offer the best place in front of the lake! Aperitives and tastings, music and cheerfulness in complete security. What are you waiting for? Book and come to visit us, you will not regret it.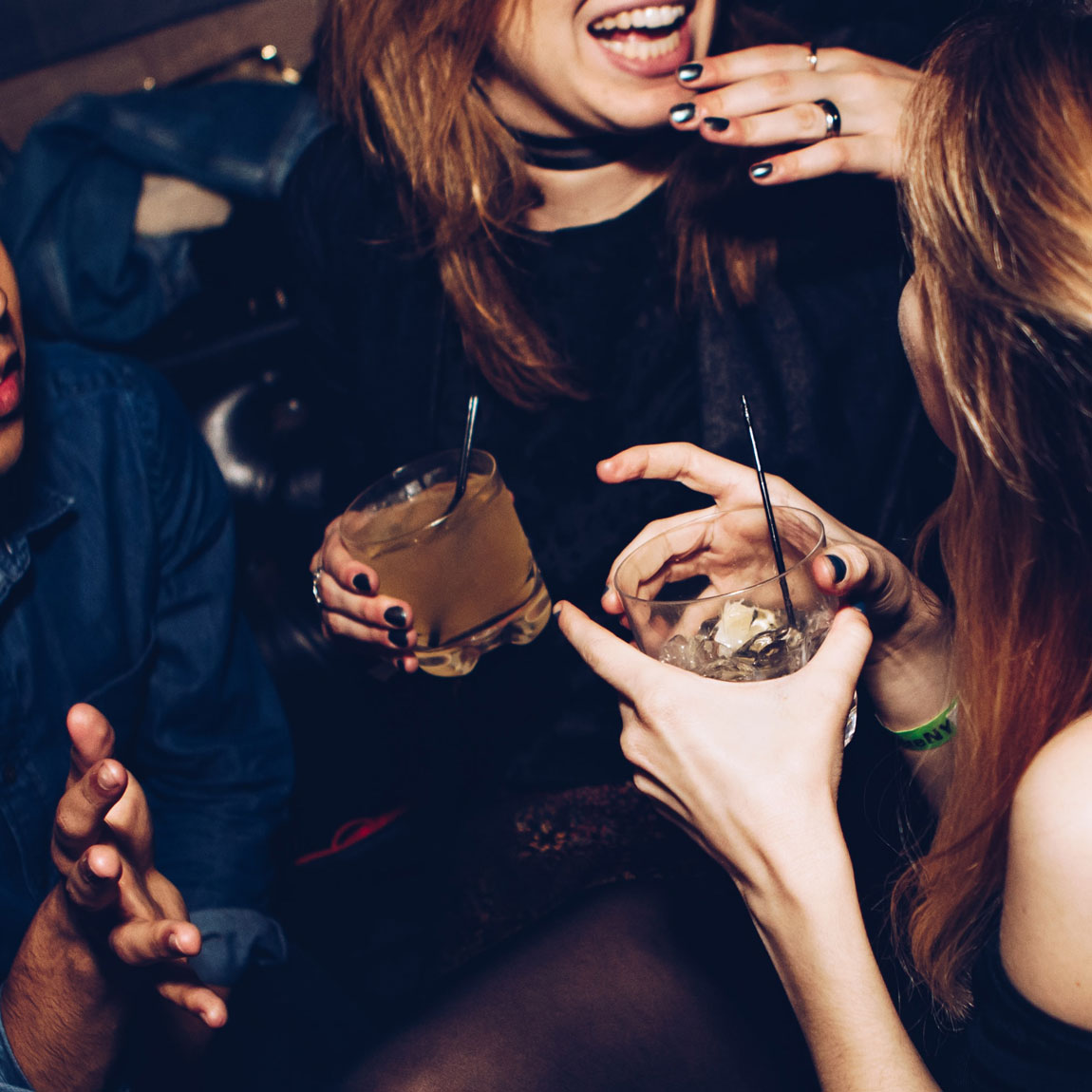 Family
Garden and family
During the hot Summer days there is no better place than our wonderful olives garden which offers breathtaking views over the lake . Sun beds and chairs guarantee relaxing moments. Therefore, for the little ones, there is a dedicated space where they can play around castles and swings.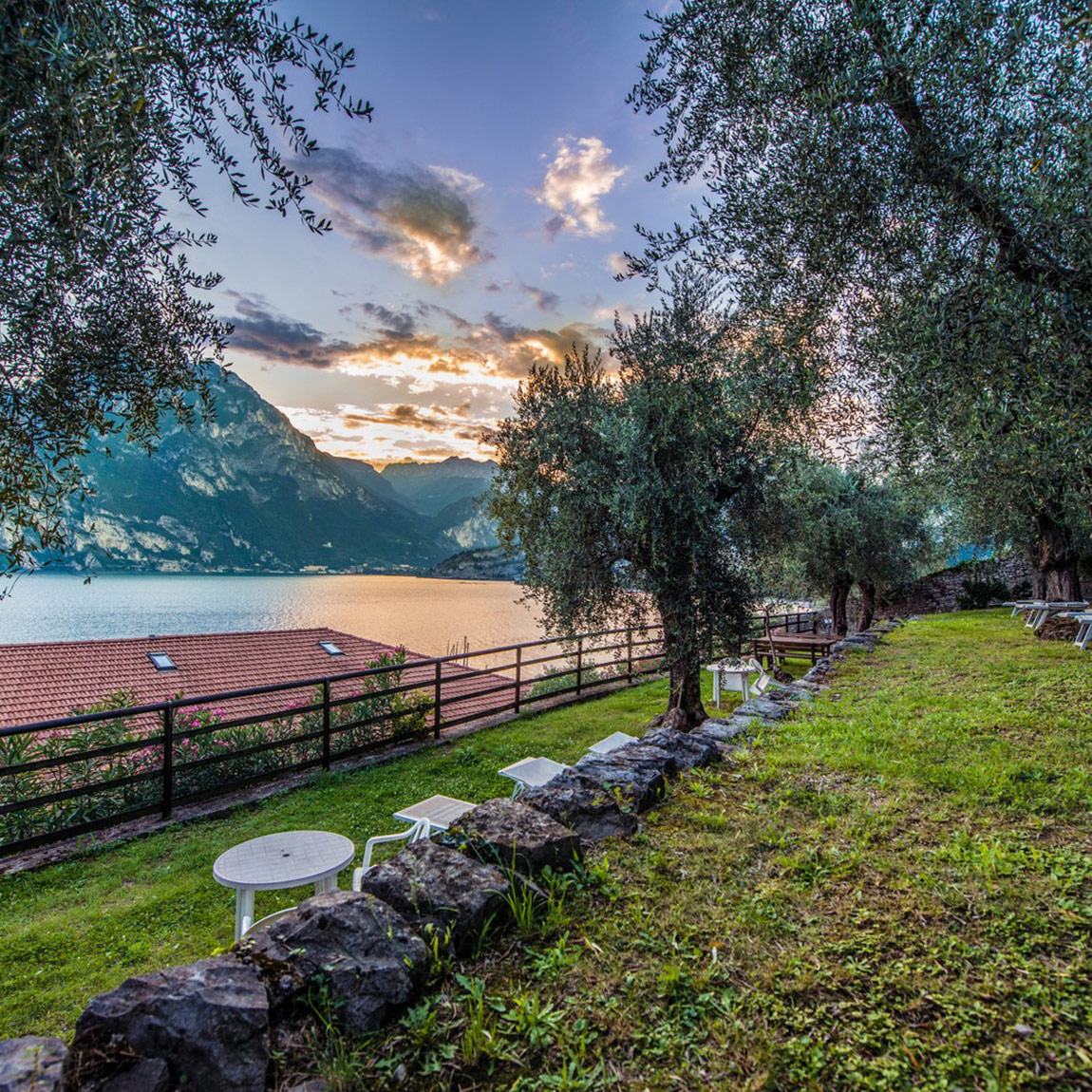 04
---
THE OFFERS
Take advantage of our super offers!